Our CPD program cancelled / postponed due to COVID-19 we will update everyone once life looks like it is returning to normal 
Amelia is pretty keen on getting good speakers to Central Otago to talk dentistry to our team and the local dental community. All our study groups are held at Central Dental, 102B Barry Ave, Cromwell.
If you are a dental professional and either:
interested in joining in one of our study days as a participant
have a suggestion for a speaker who may be keen to visit us
keen to speak at one of our days
Please send Amelia an email at info@centraldental.co.nz
A Weekend with Dr Sahil Soni: rubber dams, posterior composites and clinical photography
Cancelled / postponed due to current travel restrictions 
Sahil is an amazing dentist and runs very popular rubber dam and composite courses in Australia – this is going to be an awesome! Very limited spots as we want a small group only. 
POA and will be paid by bank deposit to secure your spot – will be higher than with local speakers for obvious reasons
We will cover:
Lecture and discussion on the use of rubberdam 
Hands on rubber dam application including advanced techniques using floss and teflon tape
Dental photography tips and tricks
Posterior composite lecture and hands-on for beautiful, simple and predictable large posterior composites.
Endo Discussion with Dr Tina Hauman
$50 each payable on the day to cover catering and speaker costs
It will be a full day lecture on endodontics relevant for general dentists from diagnosis to final restoration. There will be time for questions and answers at the end. A great opportunity to meet and hear from one of our awesome local specialists (Dunedin based at Hauman Endodontics)
More Endo with Steve Shepard
Sponsored by Henry Schein
CBCT for endo: when to take, how to interpret
Medicaments: which and when, irrigants, dressings and cements
Other topics yet to be decided but likely covering obturation techniques and apex locators. 
Implant basics: Surgery and Restorative with Dr Soo-Wee Ong and Dr Abdullah Barazanchi
Saturday the 8th of Feb 9am till 5pm
Thanks Soo-Wee and Abdullah for a super informative day. 
Discussing implants with your patients
Case assessment from a surgical and prosthetic point of view

Planning and discussion with your surgeon

Immediate placement vs delayed placement

Abutment selection, crown materials, communicating with your lab

Scanning vs conventional VPS impressions

Implant supported dentures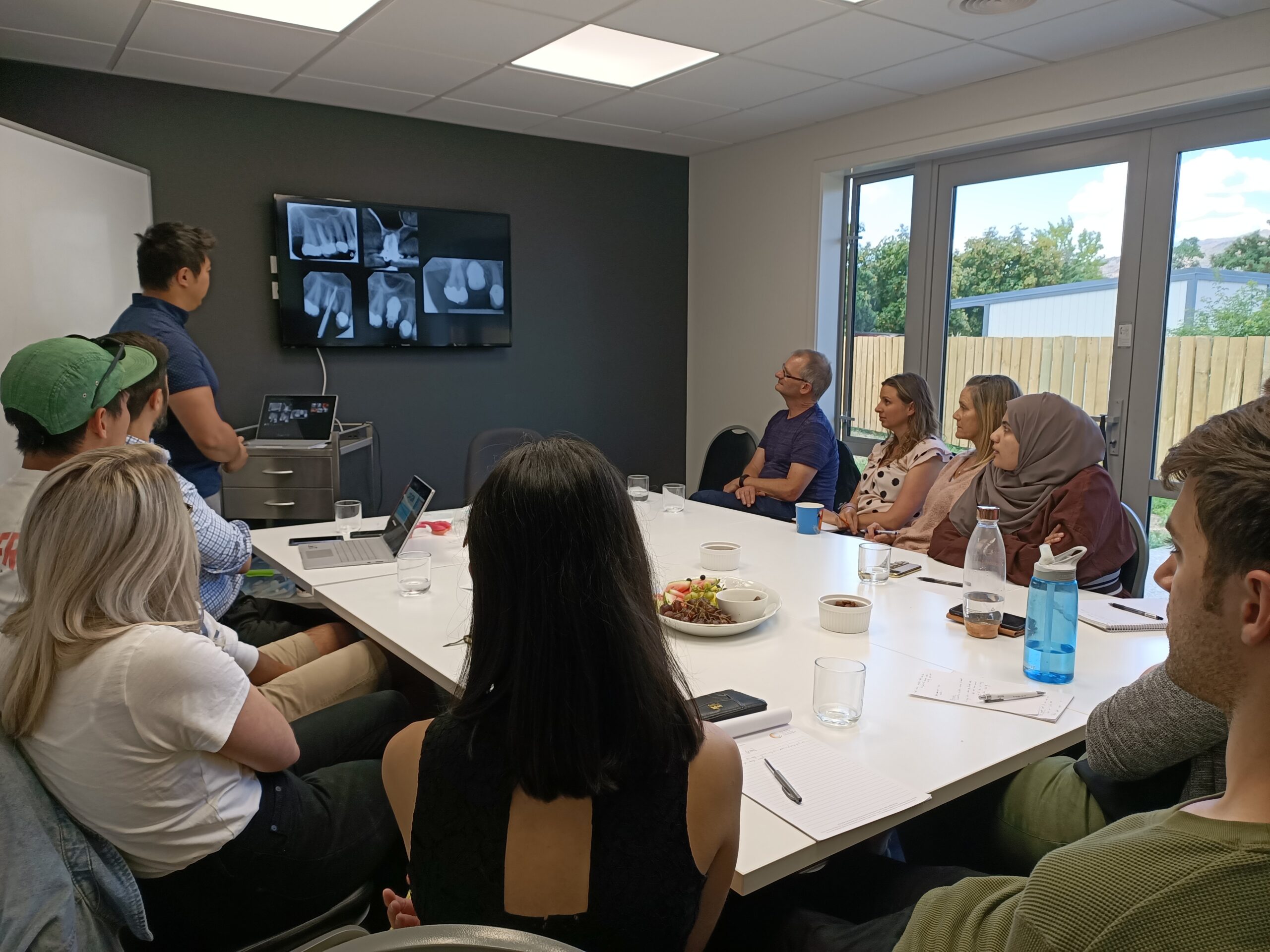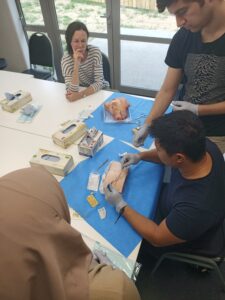 Oral Surgery with Dr Soo-Wee Ong
Saturday the 18th of Jan 10am-4:30pm
An informative full day lecture with Dr Soo-Wee Ong discussing lots of oral surgery topics, then practicing our flaps and suturing. Morning tea from Industry Lane and Lunch from Armando's kitchen. Thanks all for coming, your CPD codes have been emailed out.